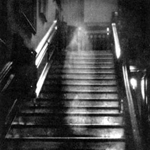 KPHOTO 001: THE GRAY LADY OF RAYNHAM HALL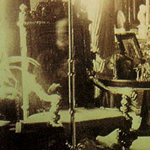 KPHOTO 002: THE GHOST OF LORD COMBERMERE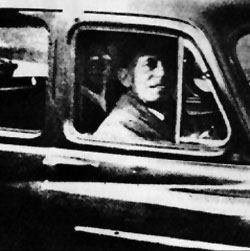 KPHOTO 003: THE CHINNERY PHOTO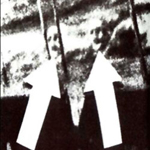 KPHOTO 004: THE FACES OF THE LOST MEN OF THE S.S. WATERTOWN MEN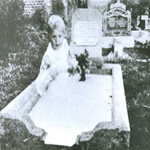 KPHOTO 005: THE QUEENSLAND BABY PHOTO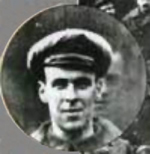 KPHOTO 006: THE HMS DAEDALUS GHOST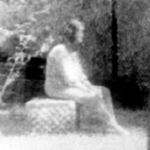 KPHOTO 007: THE MADONNA OF BACHELOR'S GROVE CEMETERY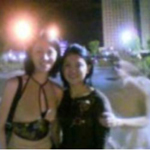 KPHOTO 008: THE MANILA PHANTOM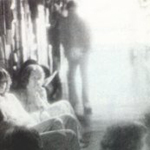 KPHOTO 009: THE TOYS-R-US APPARITION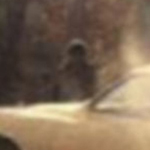 KPHOTO 010: SHADOW GHOST BEHIND CAR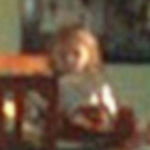 KPHOTO 011: GHOST GIRL IN NEXT ROOM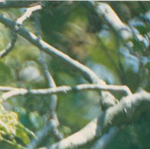 KPHOTO 012: LITTLE BOY IN TREE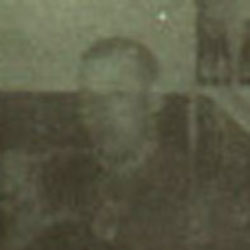 KPHOTO 013: THE TRANSPARENT SOLDIER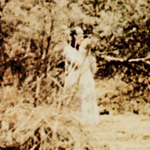 KPHOTO 014: THE GHOST OF COROBOREE ROCK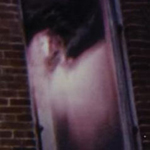 KPHOTO 015: THE PINK LADY OF GREENCASTLE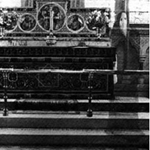 KPHOTO 016: THE NEWBY CHURCH SPECTRE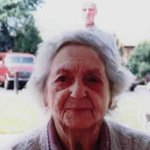 KPHOTO 017: GRANDPA'S GHOST?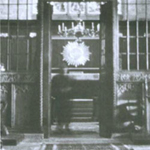 KPHOTO 018: THE SEFTON CHURCH PHANTOM

KPHOTO 019: THE GHOST OF TANTALLON CASTLE

KPHOTO 020: PHANTOM ON THE QUEEN MARY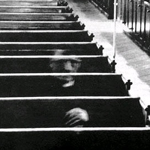 KPHOTO 021: THE VICAR OF EASTRY CHURCH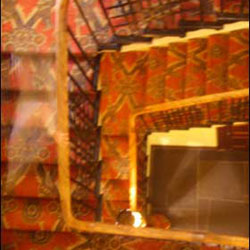 KPHOTO 022: THE APPARITION AT TULLOCH CASTLE
KKKKKKPHOTOS 023-049: RESERVED FOR FUTURE ADDITIONS
The following photos are part of my private collection and have been sent to me from individuals all over the world and have kindly agreed to share them—along with their stories—on the internet. I ask that you respect their sacrifice and not steal the photos or otherwise infringe upon their copyrights. If you wish to use them on your site or in an article, please e-mail me for permission. Thanks!

KPHOTO 050: THE GHOST GIRL OF NORTH CAROLINA

KPHOTO 051: THE RAVENNA, OHIO PHOTO

KPHOTO 053: THE PHANTOMS OF NIAGARA FALLS

KPHOTO 055: A GUARDIAN SPIRIT?

KPHOTO 056: GRANDMA'S GHOST AND DOG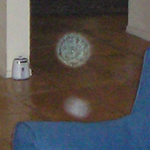 KPHOTO 057: GLOWING ORB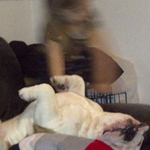 KPHOTO 058: APPARITION PLAYING WITH DOG

KPHOTO 059: APPARITION BEHIND BABY

KPHOTO 060: RYE, NEW YORK DEER GHOST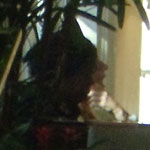 PHOTO 061: THE ANIMATED LADY OF THE GALVEZ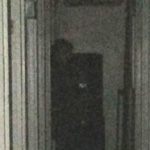 PHOTO 062: SHADOW GHOST ON THE QUEEN MARY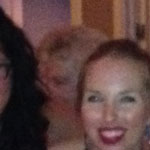 PHOTO 063: GHOST AT A WEDDING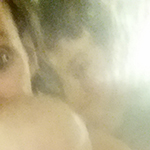 PHOTO 064: UNINVITED PHOTOBOMBER
PHOTO 065: ABANDONED PRISON FOOT GHOST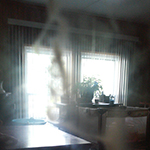 PHOTO 066: TRANSLUCENT GHOST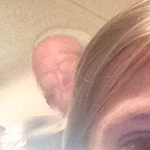 PHOTO 067: GRANDPA'S EYELESS GHOST